————————
Hi Friends öö!! My live online MINDFUL YOGA classes take place:
Tuesdays, Thursdays and Sundays @ 6:30 pm (18:30 Uhr) Hamburg / Central European Time (which is 9:30 am Vancouver and SF)

To participate, to get information about other classes or to arrange individual classes or programms like "Yoga for Golfers", please contact me via Mail:
whitney@fokusyou.de
————————-
Would you like to join my donation based live online yoga classes and participate from your "#stayhome" base together with people from other countries and continents during this challenging time? On different days of the week at times that hopefully appeal to personal schedules all over this big, beautiful world, I want to connect with you to bring wellness, balance and harmony to our bodies and minds. Ultimately making us nicer humans:)
During this time I will be sharing online yoga and would like to invite you to practice yoga together with me. I will be offering varied 60 min. donation-based MINDFUL YOGA flow classes. My wish is to provide you the opportunity from your own space to explore gentle stretches, healthy poses, breathing and meditation exercises within your own range.
The classes will be run via the website zoom.us. To participate you don´t need to have an account with zoom, you simply grab your mat and a cozy space, set up your laptop, tablet or mobile phone and click a few minutes before of our session on the link that we will send to you after you get in touch with us .
Stay healthy, stay focused, stay tuned.
Have fun 🙂

---
Schedule:
Tuesday, Thursday and Sunday : 6:30 pm (18:30 Uhr) CET MINDFUL YOGA

If you want to join the MIDFUL YOGA group classes or if you are interested in individual classes and programms like "Yoga for Golfers", that I offer live and online for individuals or groups, please contact me under
whitney@fokusyou.de
I will be happy to send you the required information
---

Mindful Yoga verbindet zwei große Bereiche. Mindfulness und Yoga. Bewusst habe ich meine Yoga -Ausbildung in diesem Bereich gestartet (200 hrs YTT) und später zum Advanced Yoga Instructor fortgeführt (300 hrs YTT).
Bei meinen Yoga-Kursen für Gruppen oder Einzelpersonen lege ich besonderen Wert darauf, den Zielen und Voraussetzungen der Teilnehmer zu begegnen. Niemandem geht es beim Yoga darum, eine bestimmte Pose zu erlernen. Jeder bringt unterschiedliche körperliche Voraussetzungen mit und hat unterschiedliche Ziele. Mein Ziel ist es, dass Sie sich durch Yoga besser fühlen!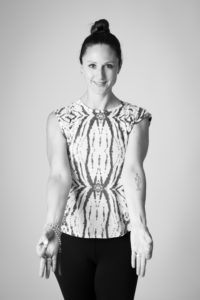 Haben Sie Interesse an privatem Yoga Unterricht oder Yoga in einer Gruppe? Sprechen Sie uns gerne an!
Sind Sie Golfer und haben Fragen oder Interesse an unserem Programm "Yoga für Golfer"? Kommen Sie auf uns zu und wir sprechen über die Möglichkeiten.
Meinen Unterricht biete ich sowohl persönlich als auch online an.
Kontakt: Whitney@FokusYOU.de oder 0172 / 5143722